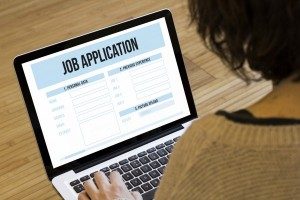 People think of all sorts of things to do before looking for a new job: search online, research companies, network with their peers, spruce up their resume, etc.
However, they often overlook the most important aspects of their job search. Those aspects are as follows:
What exactly is motivating them to seek a new employment opportunity
What exactly they're looking for in a new employment opportunity
If you do not know these two items, then it doesn't matter where you search online, which companies you research, with whom you network, or what your resume looks like. Your chances for success will not be good. They certainly will not be as good as they could be.
This point is especially relevant in light of a recent global study from from ManpowerGroup Solutions, part of ManpowerGroup. According to that study, which took the form of a white paper titled "Below the Surface: Emerging Global Motivators and Job Search Preferences," the type of work a person does has become equally important to their level of compensation.
In fact, 56% of global candidates identified "type of work" as one of the top three factors in making career decisions. That means, in essence, that almost six in 10 candidates believe that what they do is as important as how much they're compensated.
But what about the United States? What's happening in our own country specifically? According to the study, the U.S. results were as follows (percentages indicate the number of times the answer was listed in a candidate's top three answers):
Type of work—58%
Compensation—57%
Benefits offered—49%
Geographic location—34%
Opportunity for advancement—29%
Schedule flexibility—35%
Company brand/reputation—18%
Industry—18%
How would you rank the motivating factors listed above? Which one would you list as the most important? Is it "type of work"? Is it "compensation"? Is it something else?
The two aspects of your job search that we listed above speak to one overriding factor—your priorities. There are also two important steps involved in the role that priorities play in your job search:
First, you must know your priorities.
Second, you must weigh your priorities so that you can identify the one that is most important.
So here's how it works: once you've identified what is motivating you to seek a new employment opportunity, identify and then weigh your priorities so that you can more easily find exactly what you're seeking in that opportunity.
You can NOT start your job search haphazardly, without giving careful consideration to your motivation and your priorities. It's very simple: if you don't know what you want, then how will you know when you've found it?
Building a relationship with an experienced search consultant in your industry can help you answer this question and many others. Recruiters can provide career coaching and guidance for those who are interested in making a change. A relationship with an experienced recruiter in your industry is one of the best and smartest moves you can make to advance and grow your career.
We help support careers in one of two ways: 1. By helping to find the right opportunity when the time is right, and 2. By helping to recruit top talent for the critical needs of organizations. If this is something you would like to explore further, please send an email to stacy@thevetrecruiter.com.