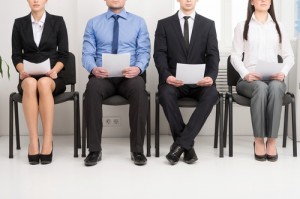 In the employment marketplace and the world of hiring, there are some things that seem to make sense . . . but really don't. Conversely, there are some things that don't appear to make sense . . . but really do.
For quite a few organizations—and the hiring managers that work for them—it would seem to make sense that the more recruiting firms you have working on a particular search, the better the results will be for that search.
The fact of the matter, though, is that is simply not the case.
The reality of the situation is actually the opposite: specifically, the best way to fill an important position is to work with one recruiting firm and one recruiting firm only. That is the way to consistently produce the optimal results.
We have more than just theory and conjecture, though. We have three iron-clad reasons to work exclusively with one recruiter:
#1—Higher quality
Everything is predicated upon motivation. People do what they're motivated to do, plain and simple. If you have multiple recruiting firms working on the same search, that means you're motivating those search firms to produce candidates as quickly as possible. Why is that? Because they know they're competing against other firms. Notice that you're not motivating them to produce the best possible candidates as quickly as possible. That's because when you emphasize speed, you de-emphasize quality. There's no way around that.
However, when you work with just one firm, you're motivating that firm to present the highest quality candidates, period. That's because they don't have to worry about competing against other firms. And of course, they want to do it as quickly as they can because they want to fill the position and meet your need.
#2—Less chance of miscommunication
When you're working with multiple recruiting firms on a search, you must keep track of everything and everybody. That's because Recruiting Firm A only cares about Recruiting Firm A and Recruiting Firm B only cares about Recruiting Firm B. It's up to YOU to make sure you don't cross the streams and that you dot all the i's and cross all the t's. You have to keep track of which firms have which versions of the job order and which firms have which candidates in play, and who's interviewing where and when.
When you work exclusively with one recruiting firm, you don't have any of these problems. There's just one point of contact for all candidates presented and for all interviews scheduled and completed. That greatly reduces the chances that something will "fall through the cracks."
#3—Better candidate experience
Let's say you have three candidates on your short list. All three are working with a different recruiting firm. What are the chances that all three candidates have heard exactly the same things about both the position and your organization? Slim at best.
These days, the candidate experience is as important as ever, especially when we're talking about the best candidates. (And of course, those are the candidates you want to hire.) When you work exclusively with one recruiting firm, especially a firm that you know and trust, you can rest assured that every candidate presented and every candidate who goes through the process will receive the same exemplary experience. This will greatly enhance your employer brand and reputation within the industry.
After reviewing these reasons, working exclusively with one recruiting firm to fill your open position makes sense both in theory and also in practice.
More importantly, do what results in better candidates, better hires, and better results.
We help support careers in one of two ways: 1. By helping to find the right opportunity when the time is right, and 2. By helping to recruit top talent for the critical needs of organizations. If this is something you would like to explore further, please send an email to stacy@thevetrecruiter.com.