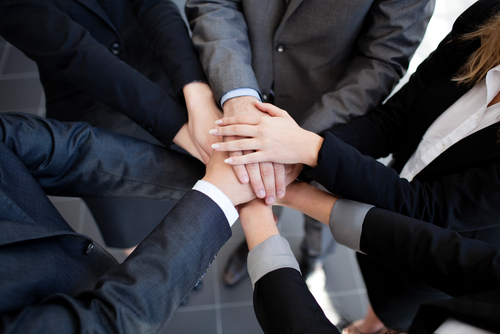 Every organization wants to hire in a better fashion than it did the year before. Every organization also wants to continually improve the quality of its employees and its workforce year after year.
But how can these things be accomplished?
Well, the steps for doing so are actually rather simple. It's how you approach these steps that are important. Those companies that approach the steps in the correct fashion are the ones that invariably enjoy the most success.
First things first. Let's look at the three steps involved.
The first step is to retain your best employees. That makes sense, does it not? However, there is quite a bit involved here. That's because you must identify those employees. Once you've identified them, ask the following questions:
What kind of relationship do you have with these employees?
What do you know about their goals, both with the company and for their career?
Are these employees engaged with your company or are they not?
Are they at risk for leaving your organization for another opportunity?
One of the biggest mistakes you can make is taking your best employees for granted. You must show these employees that you appreciate them. Unfortunately, some companies focus too much energy on addressing other needs. Retaining your best employees is definitely a need.
The second step is to replace underperforming employees.
This also makes sense, does it not? It might be difficult to let these employees go, but if they're not contributing in a positive way to the company—if they're not providing value—then what recourse do you have?
These employees could be underperforming for any number of reasons. For example, they might not even enjoy what they're doing. Once again, they must be identified first before action can be taken. When you hire new employees, you're looking for a good fit. Why should you not apply the same criteria to existing employees?
Are they still a good fit . . . or not?
The third step is to recruit A-players.
You might be replacing an underperforming employee. You might be looking to fill a position vacated by an employee who left the company. Or you might be looking to fill a newly created position.
Whatever the case may be, you want an A-player to fill the position. You want somebody who is the best at what they do, and you want that person working for you.
Once again, these people must be identified. After they're identified, they must be recruited. These people are rarely actively looking for a new opportunity. The opportunity must be presented to them and they must be convinced to consider it. Do you have that ability within your organization?
If not, a search consultant can help. They have the knowledge, expertise, and experience to identify top talent for the critical needs of your organization.
We help support careers in one of two ways: 1. By helping to find the right opportunity when the time is right, and 2. By helping to recruit top talent for the critical needs of organizations. If this is something you would like to explore further, please send an email to stacy@thevetrecruiter.com.