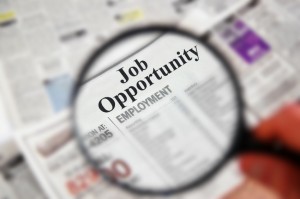 Last year was definitely one marked by a scarcity of talent in the employment marketplace, and according to a recent survey, it appears as though that will again be the case this year.
That survey was the annual hiring survey conducted by DHI Group, Inc., a provider of career data and insights for specialized professional communities. In November of 2015, DHI surveyed U.S. companies, government entities, and recruiting firms from every region of the country.
The results of the survey were very enlightening, and those results are of interest to anybody involved in recruiting and hiring this year. Drawing from the DHI Group survey, below are seven statistics you MUST know about hiring and talent in 2016:
#1—More than 60% of respondents in the U.S. anticipate more hiring in the first half of 2016 as compared to the second half of 2015.
#2—In the next six months, 17% of the companies surveyed plan to hire 30% or more professionals, up five percentage points as compared to when they were asked in 2014.
#3—Forty-five percent (45%) of hiring managers and recruiters say that the time to fill open positions grew longer compared to the year before.
#4—An inability to find qualified professionals was cited as the main reason that the time to fill open positions grew longer (53%).
#5—More than a third of hiring managers (37%) indicated that they saw more counteroffers in 2015 than in 2014.
#6—Forty-three percent (43%) of corporate respondents indicated that voluntary turnover has increased at their organization.
#7—Almost three quarters of hiring managers (74%) indicated that sourcing talent was more important than it was a year ago.
How is your organization positioned for hiring in the New Year? Do you have the people you need in place to reach your goals for growth? If not, what is your plan for acquiring these people?
An experienced executive recruiting firm in your area can help you to not only identify the best candidates in the marketplace, but it can also help you successfully recruit and hire those candidates. All signs point to the fact that top talent will be even scarcer in 2016 than it was last year. Are you prepared?
Click here to read the complete results of the DHI Group's hiring survey.
We help support careers in one of two ways: 1. By helping to find the right opportunity when the time is right, and 2. By helping to recruit top talent for the critical needs of organizations. If this is something you would like to explore further, please send an email to stacy@thevetrecruiter.com.