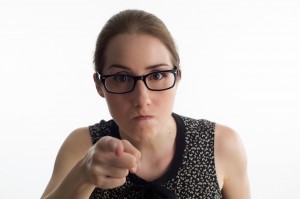 High-quality candidates are in short supply in the market these days. That's why it is critical for companies to do their best when it comes to first attracting, then recruiting, and then finally hiring these candidates.
The problem for many organizations is that even when they're able to complete the first two steps of this process, they fail to hire these candidates. They fall out of the process somewhere along the way, for one reason or another. How can this be stopped?
Last month, The VET Recruiter conducted a survey of candidates in the Veterinary and Animal Health industries, and as part of that survey, we asked them to identify the things that annoy them most about the hiring process.
According to the candidates participating in our survey, below are the four things that annoy them most about the hiring process, ranked from #4 to #1:
#4—"Bloated" interviews
What does this mean? It means interviews that drag on too long for all the wrong reasons. Here's what one survey respondent said: "Too lengthy interviews, meeting everyone in the company and having 'social chats' instead of questions relevant to the job and candidate fit." This left the candidate with a poor impression of not only the company's interview process, but also of the company itself. If the candidate had this impression, then how many other candidates had the same impression? And if they did, how would the company know about it?
#3—An unstructured process
Candidates, especially top candidates, crave order and structure, and they especially crave it during the hiring process. Remember, top candidates are "crushing it" for their current employer. They don't have the time (or patience) for a hiring process that appears unstructured or disorganized. These candidates are judging whether or not they want to work for your organization by what they see during the hiring process. If you brand yourself poorly there, you've already lost them, and they'll either drop out, decline your offer, or take a competitor's offer instead—or all three.
#2—A process that takes too long
This one goes hand-in-hand with #4 and #3. If you conduct bloated interviews and you have an unstructured process, then that process is most definitely going to take too long. This is an especially dangerous mistake to make when dealing with top candidates. That's because they're probably being courted by more than one company. If they are and your organization's process is taking too long, then you've automatically given your competition an edge—and it might be all the edge they need.
#1—Not knowing where they stand in the process
This was far and away the #1 thing that annoys candidates most during the hiring process. In fact, it received three times as many votes as the #2 item. As much as candidates dislike long, bloated interviews and a hiring process that stretches on and on, they actually prefer those things to not knowing where they stand. If the only thing companies did correctly was let candidates know where they stand in the process, then they would keep far more of them "on the hook" and interested in their opportunities.
Is the hiring process of your organization typified by any of the mistakes listed above? If so, what are you prepared to do to correct them?
If you believe your hiring process needs to be improved or refined in the interest of hiring the best candidates in the marketplace, a recruiting firm specializing in the Veterinary and Animal Health industry can help you accomplish your goal.
We help support careers in one of two ways: 1. By helping to find the right opportunity when the time is right, and 2. By helping to recruit top talent for the critical needs of organizations. If this is something you would like to explore further, please send an email to stacy@thevetrecruiter.com.