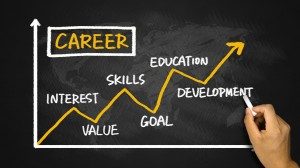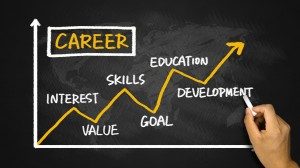 The end of the year is upon us. However, with the passing of one year we have the beginning of a brand-new one.
This is a great opportunity to take inventory of your professional life and your career, and you can start with the following questions:
Are you satisfied with where you are in your career?
What went right this year? What went wrong? What do you wish you could change?
What lessons did you learn and how will you apply those lessons to the coming year?
And on the heels of those questions are these:
Did you work on developing and building your network in the past year?
Does your network including a relationship with an experienced search consultant?
If so, how did you work to build/grow these relationships in the past year?
If not, why not and what plans do you have to develop your network in the next year?
As we've discussed on more than one occasion, your relationship with an experienced search consultant can be one of the most important relationships in your career. But we have more than just theory and conjecture. We have rationale and data that back up this claim.
Below are four excellent reasons to work with a search consultant in the New Year:
#1—The majority of senior-level searches are filled by search consultants.
Some statistics show that approximately 64% of all executive-level positions are filled through search consultants. There are a couple of reasons for this. First, these are positions that organizations usually want to fill in the most comprehensive fashion possible. Second, these are positions that are the most important to fill. This means companies want to hire the most qualified candidates for their most important roles.
#2—Organizations use search consultants to fill other important positions, as well.
It's a misnomer to think that companies only use search consultants for higher-level searches. While they do use them to fill those types of positions, they also use them for mid-level searches, too, especially those with very specialized requirements or that call for a unique skill set or background. As a result, you never know when being represented by a search consultant will serve you well.
#3—It allows you to gauge your candidacy and your marketability.
Search professionals can be a great source of information and feedback. That's because they're "in the trenches" on a daily basis. If you want to know exactly where you stand within the industry and your chosen field, a search consultant can tell you. They'll let you know what your weaknesses are, which areas you need to focus on, and what you need to do to get where you want to go.
#4—They can serve as your "eyes and ears" in the marketplace.
Chances are good that you're a busy professional. You don't have the time to conduct a full-blown job search. However, when you have a relationship with a search consultant, it ceases to be a concern. That's because they're on the lookout for opportunities, and when one comes across their desk that they believe would be a fit for you, they'll contact you.
It's like having an agent helping you to find a better job so that you can enhance your job satisfaction and accelerate your career growth. It's kind of like having your own "Jerry Maguire," if you will.
The New Year is upon us. If you haven't done so already, this is a great time to build a relationship with a search consultant. Do NOT let opportunities pass you by.
Be proactive, be prepared, and align yourself with an experienced recruiting firm with a track record of success and the expertise and connections you need to make this coming year the best one possible!
We help support careers in one of two ways: 1. By helping to find the right opportunity when the time is right, and 2. By helping to recruit top talent for the critical needs of organizations. If this is something you would like to explore further, please send an email to stacy@thevetrecruiter.com.