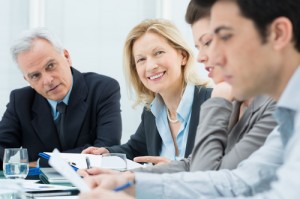 We've discussed the importance of an onboarding program before in this newsletter, specifically with the article "The 2 Phases of an Effective Onboarding Program." To review, those two phases are as follows:
Phase 1—Acceptance to Employment
Phase 2—Start of Employment
However, with this article, we're delving a little deeper. Specifically, we're going to address onboarding with one specific outcome in mind. That outcome is successful retention.
Effective onboarding is about more than just making sure that a candidate has everything to begin employment so they can start successfully. It's about a long-term approach that establishes the first step in hopefully what will become a satisfying journey for both the employee and the employer.
Below are best practices for onboarding your new superstar candidates:
#1—The process starts when you decide to hire.
When you decide that you must hire a new employee, it denotes a need on the part of your organization. It does not necessarily denote a need on the part of the person you want to hire. Remember, you're looking to hire a top performer, a superstar candidate who is probably not even seeking a new employment opportunity.
Since you have the need, the onus is on you to make the effort necessary to not only attract and hire the right candidate, but also retain that candidate as an employee. That's why the process starts as soon as you decide you must hire.
Why would a superstar candidate want to work for your organization? Why would a top employee want to stay? These are questions you must answer, and those answers should be incorporated into your hiring and onboarding processes.
#2—Make the candidate feel wanted.
This is perhaps the most overlooked part of the onboarding process. First, you should make the candidate feel wanted throughout the interview process. Remember, top candidates are typically being courted by multiple organizations. If you don't make them feel wanted, then your competition will.
Second, just because a candidate accepted your offer, that does not mean they no longer need to feel wanted. Quite the contrary: they may need to feel even more wanted now. Why is that? Because they want to assure themselves that they've made the correct decision.
If you (and others within your organization) make them feel wanted, then they are more likely to believe they made the correct decision. As mentioned above, you should be doing this during the interview process and during the onboarding process.
#3—Don't hesitate when making the offer.
If you feel like you have the ideal candidate, then don't hesitate. Don't think to yourself, "We really should take a look at a few more candidates."
Hiring managers sometimes think this if they encounter the ideal candidate early in the search. They mistakenly believe that if they found such a great candidate this early, then there might be an even better candidate out there and they just need to keep searching.
I can tell you from experience this is NOT always the case. If you've found the ideal candidate, then make the offer! (And if you're working with a search consultant, then let them make the offer.)
Speaking of which, working with an experienced search consultant is a great way to ensure that your superstar candidates are onboarded correctly and become valued employees. They can provide the guidance your organization needs to boost your employer brand, enhance the candidate experience, and increase your rate of retention.
We help support careers in one of two ways: 1. By helping to find the right opportunity when the time is right, and 2. By helping to recruit top talent for the critical needs of organizations. If this is something you would like to explore further, please send an email to stacy@thevetrecruiter.com.