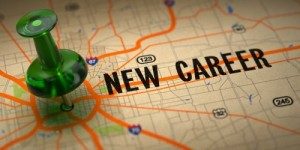 If you're less than 32 years old, then you're likely to change jobs at least four times before you reach that age. If you're older than 32, then you're likely to change jobs more frequently in the future than you did earlier in your career.
Those are two of the conclusions resulting from a new study by professional networking site LinkedIn.
According to the study, Millennials typically "jump jobs" four times during their first decade out of college. The Gen X Generation, which graduated college between 1986 and 1990, averaged only two job changes during their first 10 years out of college.
That means the rate at which recent college graduates have changed jobs has roughly doubled . . . and the trend shows no sign of slowing down.
There are few reasons for this quickening phenomena:
Millennials are characterized as being more restless and/or mobile than previous generations.
Loyalty between employers and employees appears to be on the decline, due to the Great Recession and other factors.
Millennials want to climb their career ladders quickly (see "restless" above).
Statistics validate workers' desire to climb the ladder. That's because when somebody changes jobs, that job change often brings with it a better title and a pay increase. That increase can be in the neighborhood of 10%.
By contrast, when an employer hands out raises to current employees—if and when they hand out raises—those raises are typically between 1% and 3%.
The fact of the matter is that people who change jobs every three to five years earn more in compensation and benefits than people who stay at the same employer for 10 to 15 years. That's because employers must entice professionals they want to hire with more money, compensation, and other benefits.
Makes sense, doesn't it? By looking at those numbers alone, you can see the benefits associated with changing jobs with regularity.
However, these numbers do NOT apply to Millennials only. Everybody who seeks out new employment opportunities and makes a move for the right job can take advantage of these benefits, including a pay increase.
While younger workers are changing jobs with more regularity, the benefits associated with new employment opportunities are not age-specific phenomenon. No matter how old you are or where you are in your career, you can enjoy the same benefits.
More people are changing jobs, they're changing jobs more frequently, and it's a good thing. This is why you should always be open to exploring a new opportunity. This rising trend illustrates perfectly why doing so is in your best interests (and the best interests of your career).
Remember that it doesn't cost you anything to discuss a new opportunity. If you don't like it, then you can always move on. And you don't have to make a decision of any kind unless you actually have a job offer in hand. Taken in that context, there's no downside to considering such an opportunity.
The best time to change jobs is when you already have one. That way, you can be selective and strategically advance your career.
Millions of people are experiencing that right now, and so can you—no matter if you're 32 years old or not.
We help support careers in one of two ways: 1. By helping to find the right opportunity when the time is right, and 2. By helping to recruit top talent for the critical needs of organizations. If this is something you would like to explore further, please send an email to stacy@thevetrecruiter.com.