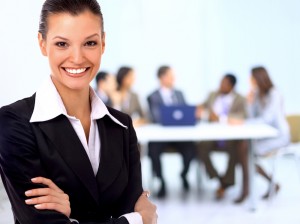 There is a certain ebb and flow to the hiring process. One stage of the process begets another stage, which begets another stage. That process can be summed up as follows:
The resume helps secure a telephone interview.
The telephone interview helps secure a face-to-face interview.
The face-to-face interview brings you closer to securing an offer of employment.
As you can see, it all starts with the resume. In fact, your resume can be considered the launching pad for both your job search and the growth of your career. The purpose of the resume is to land an interview.
We've addressed this topic before with the article, "5 Things on Your Resume That are Outdated." Those five things are as follows:
An objective statement
An email address from an antiquated provider
Complete home address
Your photo
"References available upon request"
With that in mind, we'll now turn our attention to what you should do with your resume. Specifically, below are five tips for constructing your resume the right way:
Make sure that it contains your name, your contact information, and your home city and state. (As indicated above, you do not need your complete address. Include your cell phone number with that contact information and also include your email address, since email correspondence is common during the hiring process.
Once again, as indicated above, do not include an objective statement or a mission statement. Instead, use an executive summary or a professional summary. If you state your mission or objective, then it might not line up perfectly with the organization's mission and current opening. But if you list an executive summary, then it might more closely align with the company's expectations.
When listing your work history, list it in reverse chronological order and make the work history as relevant as you can to your job search. In addition, tailor the resume to the specific job for which you're applying.
Do not include your photo and also do not use any unusual formatting. Your resume goes into what is called an applicant tracking system, and if your resume is strangely formatted, then it might not be imported. Present a Word document for your resume and not a PDF. The reason is there are so many different types of PDFs that there can be formatting problems, and once again, the applicant tracking system may have difficulties importing it.
Make sure that your resume is no longer than two pages. Most hiring managers only spend about 30 seconds looking at a resume. If it's three or four pages long, then they'll lose interest and they certainly won't read or even scan the whole thing.
The VET Recruiter has a resource center on its website that can walk you step-by-step through the process of constructing a compelling resume, one that will help you land either a phone interview or a face-to-face interview.
That resource center is titled, "Resume Writing–Tips and Tricks for a Great Resume," and you can access it by clicking here.
We help support careers in one of two ways: 1. By helping to find the right opportunity when the time is right, and 2. By helping to recruit top talent for the critical needs of organizations. If this is something you would like to explore further, please send an email to stacy@thevetrecruiter.com.