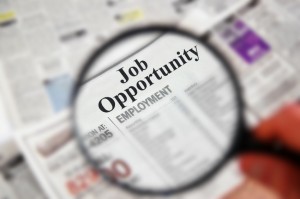 For any company to be successful and make a profit, it has to sell its products and/or services.
In order to accomplish this, companies charge sales departments with the task of selling those products and/or services. Instead, what if your organization relied solely on advertisements for the selling function?
If that was the case, then what would your gross sales be this year?
When an organization seeks to hire the best candidates in the marketplace, it's not selling products or services. Instead, it's selling the opportunity, which is comprised of two main components:
The position itself
The organization and everything associated with it (culture, advancement, compensation, etc.)
Taken in that context, hiring the best candidates could be considered more difficult than selling products. With that in mind, how successful would you expect to be if you only used advertisements in your quest to hire those candidates?
According to CareerBuilder, 60% of job seekers quit in the middle of filling out online job applications. They quit due to the length and/or complexity of those applications.
Think about that for a minute. Employers, in an effort to make the application process as detailed as they can to identify the best candidates, are actually screening candidates out as a direct result of that process. In addition, there's no guarantee that these are A-level candidates. Remember: top candidates are rarely involved in a proactive job search, if they're involved at all.
This is why organizations need search consultants to first identify and then recruit the best candidates for their job openings.
Search consultants are the sales department for the hiring function. They reach out to the best candidates (whether they're actively looking for a new position or not) and sell an employer's opportunity to them.
There's a good chance that your organization won't break any sales records by only using advertisements to sell your products. There's also a good chance that it won't hire the best candidates possible by only using advertisements to sell your opportunities.
If using a sales force works to sell your products, then why wouldn't using a sales force work to sell your opportunities? The fact of the matter is that using a sales force does work for selling your opportunities.
Using recruiters beats placing ads for hiring the best candidates. You must sell the position and you must sell the organization, and search consultants have the connections, the experience, and the expertise necessary to close the sale.
We help support careers in one of two ways: 1. By helping to find the right opportunity when the time is right, and 2. By helping to recruit top talent for the critical needs of organizations. If this is something you would like to explore further, please send an email to stacy@thevetrecruiter.com.